US Army to test self-heating cans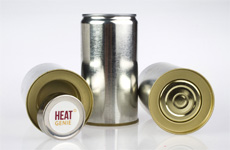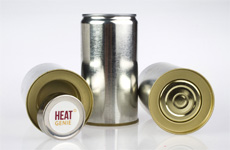 The US Army will test self-heating cans after placing an order with Texas-based HeatGenie.
Through its development agreement with can maker Crown Holdings, HeatGenie will supply the US Army with functional samples of self-heating coffee.
HeatGenie has received a purchase order from the US Army for evaluation units of their self-heating technology.
The standard ration, known by its initials: MRE – Meal, Ready-to-Eat – has been under continual improvement since it was launched in 1981. However, the heating mechanism for the MRE has not changed significantly for decades. HeatGenie has developed self-heating technology that could change that.
The US Army initially awarded HeatGenie a contract for evaluation units in 2010. Intrigued by the earlier prototype, the US Army has issued an additional purchase order for HeatGenie-enabled self-heating cans of coffee for further evaluation.
"Crown is pleased to be working with a partner like HeatGenie. We believe this state-of-the-art self-heating technology is the best technology available and has the potential to take self-heating applications beyond the military and into the consumer market," says Daniel Abramowicz, chief technology officer at Crown.
Rosemary Whaling, vice president of business development for HeatGenie, added: "The HeatGenie enabled packaging heats coffee to the ideal serving temperature in just two minutes with the simple push of a button. In comparison, the MRE requires a multi-step process and takes 10 minutes. Our heater is faster and simpler for the troops to operate – both are seen as benefits by the army."
HeatGenie is a self-heating packaging component for use in food and beverage products that integrates into the bottom of the package and, with the simple push of a button, heats a 10.5oz portion of coffee to 145° Fahrenheit in two minutes.
HeatGenie's patent-pending technology heats food or beverage simply, safely and efficiently in product-specific packaging using a solid state thermal reaction.
Related content