Brewer switches to aluminium cans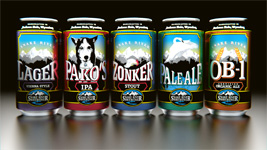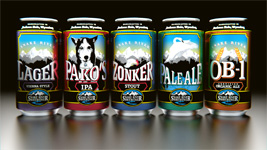 US based Snake River Brewing has become the latest craft brewer to make a full switch from glass bottles to cans.
The company's Snake River Pale Ale, Snake River Lager, Zonker Stout, Pako's IPA and OB-1 beer varieties are all available in cans. The cans are made by Crown in Worland, Wyoming.
The company carried out its final bottling run at the end of March.
Vice president of sales and marketing Tim Harland said: "Cans are better for beer. Aluminium cans preserve beer better. Oxygen and UV light are the biggest and fastest degraders of beer and unlike bottles, neither are introduced with cans.
"You get a longer shelf life and these cans are specially lined for longevity. Blind taste tests have proven that beer tastes better in cans. Beer also cools faster and stays fresher in cans."
Harland also points to the environmental benefits offered by cans.
He added: "Cans are 12 times lighter and significantly smaller than bottles. This means they take less fossil fuels to ship. Cans can be crushed and take up much less room. They are the most recycled beverage container in the world."
Related content