Canvironment Week reaches climax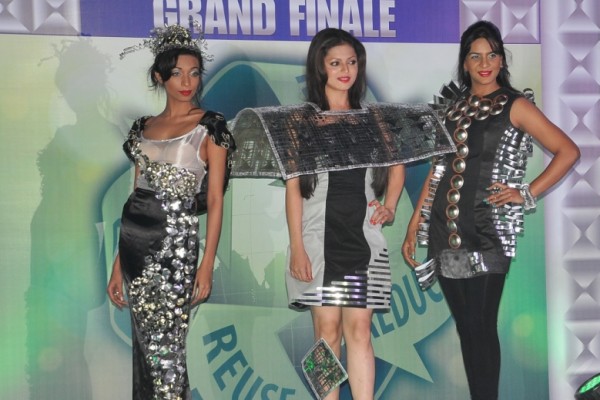 Can maker Hindustan Tin Works and the Indian Institute of Packaging marked the finale of Canvironment Week 2012 by celebrating the 'Spirit of Sustainability' at India Pack.
India Pack is the largest packaging exhibition in India and took place at the Bombay Exhibition Centre in Mumbai from 28 to 31 January.
Hindustan Tin Works is India's leading can maker and is the organiser of the annual environmental campaign Canvironment Week.
During the campaign's finale there was a panel discussion where professionals from the industry got together to discuss the sustainability credentials of the metal packaging industry in India. The panel consisted of the following people: Sanjay Bhatia, managing director, Hindustan Tin Works and chairman of Rexam HTW Beverage Can (India); Rahul Tikoo, south Asia head, Akzo Nobel Packaging Coatings; Narayan Saha, director Indian Institute of Packaging; and Tarun Daga, managing director, Tinplate Company of India. The guest of honour was Anders Linde, secretary general of Metal Packaging Europe.
Speaking at the event, Sanjay Bhatia, said: "I am pleased with the way Canvironment Week 2012 was executed, merging the finale with the finale of India Pack 2013 was a great idea to raise the profile of the metal packaging industry and spread the message effectively to the final consumers. We shall continue our efforts to promote metal packaging in India while we work towards the social upliftment of the rag pickers who are a major cog in the recycling wheel."
The Spirit of Sustainability fashion show took place with the aim of promoting metal packaging as being modern, trendy, 100% recyclable, safe and environmentally friendly.
The fashion show is part of the Canvironment Week campaign and featured garments that were made by students from fashion design college Pearl Academy in New Delhi, India.
Atit Bhatia, president of Canvironment Week and senior vice president of Hindustan Tin Works, added: "It is a matter of great satisfaction for us that we have been able to promote important features of metal cans and canned food. We promise to be back in 2013 with a scaled up version of Canvironment Week which will also have a strong and long lasting impact."
Related content