Canned energy drinks from Campbell Soup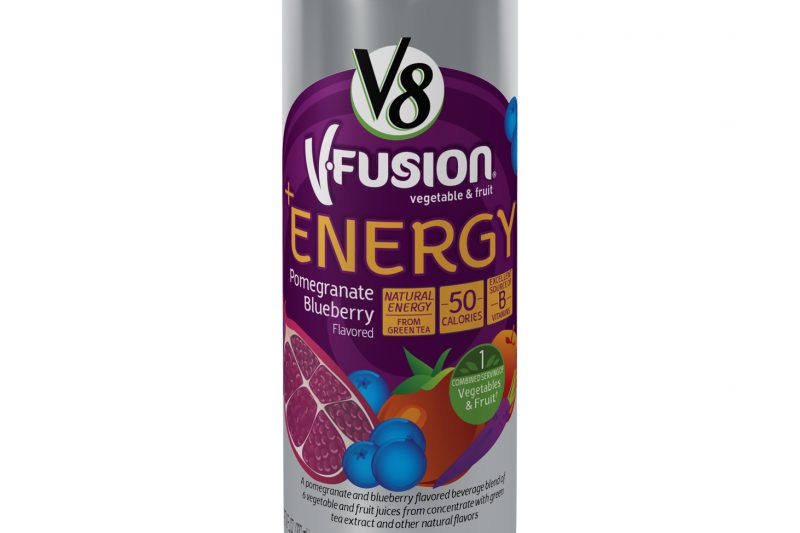 Food and drinks giant Campbell Soup has entered the fast-growing energy drink sector with two new products: V8 V-Fusion + Energy drinks and V8 Energy Shots.
According to the company, the new beverages provide healthier alternatives to most energy drinks on the market today, and are made with ingredients that people know and trust. Each beverage provides one combined serving of vegetables and fruit as well as a natural energy boost from green tea extract.
V8 V-Fusion + Energy drinks are available in 8oz aluminium slim cans and are made with a blend of vegetable and fruit juices plus natural green tea. Each single-serving can contains 80 milligrams of caffeine, 50 calories, and no added sugar.
V8 Energy Shots are a naturally powered shot of 100% vegetable and fruit juices combined with green tea extract. The 2.5-ounce shots offer a unique blend of nine vegetable and fruit juices. Each V8 Energy Shot provides a source of important vitamins including antioxidant vitamins A, C & E, and certain B vitamins, such as B1, B2, B3, B6 & B12, which support metabolism.
"We are branching into the energy drink market with the kinds of nutritious beverages that V8 is known to deliver," says Dale Clemiss, vice president, V8 Beverages. "People can now feel good about drinking an energy drink or shot with a combined serving of vegetables and fruit and powered naturally by green tea."
V8 V-Fusion + Energy drinks are available in 2,400 Wal-Mart stores. The drinks are available in 8oz slim cans in two flavours – pomegranate/blueberry and peach/mango, at a cost of $3.98 for a six-pack.
V8 Energy Shots are available at participating convenience stores, supermarkets and drugstores in Colorado, Florida and Minnesota for the suggested retail price of $2.99 per 2.5-ounce shot and $4.99 for a two-pack.
Related content