Limited edition Scottish Coke bottle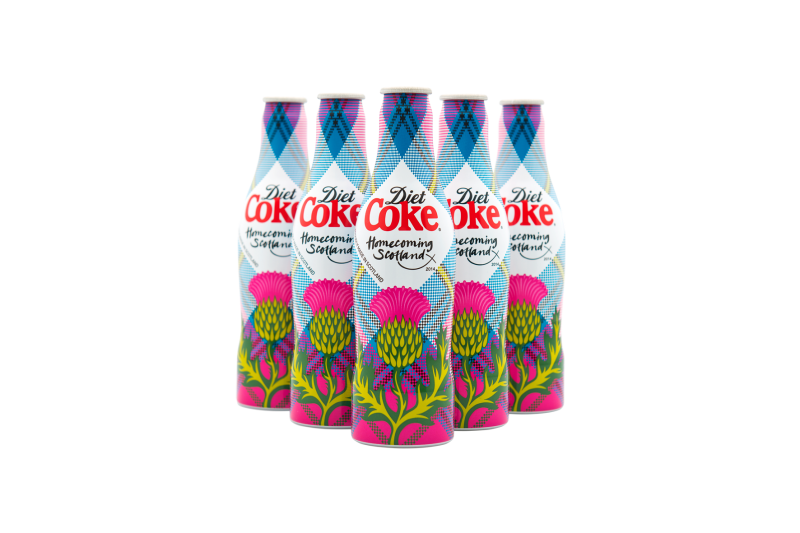 Ardagh Group, France, has crafted and produced a limited edition 25cl aluminium bottle of Diet Coke to commemorate Homecoming Scotland 2014. Adorned in tartan and thistle, the design aims to symbolise the recognisable emblems of the Scottish nation.
Its launch coincides with the 50th anniversary of Coca-Cola Enterprises (CCE) Ltd 's East Kilbride factory, a landmark milestone in its ongoing commitment to manufacturing excellence and innovation in Scotland.
"We were delighted to be associated with this iconic representation of Scottish industry and culture, particularly in a year when the country has hosted two great sporting events (the Commonwealth Games and Ryder Cup) as well as its Homecoming festival," said Ardagh's Marc Bettinger, Sales Director Aluminium Packaging.
Related content