Cooking with cans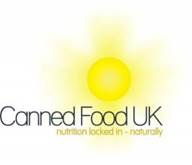 Canned Food UK, a not-for-profit member-led organisation that promotes cooking with canned food, is celebrating the one year anniversary of its YouTube Cooking Channel.
The channel was launched in November 2013 and features more than 35 step-by-step videos, many of which are fronted by celebrity chef James Martin, which aim to demonstrate how easy it is to incorporate canned ingredients into a healthy, balanced diet.
Jason Hegarty, chairman at Canned Food UK, said: "We are constantly looking at new ways of engaging with consumers, be that through our social media channels, our iPhone App or with the launch of our incredibly popular Cooking Channel 12 months ago.
"How people access information is constantly changing and we want to make it as easy as possible for consumers to learn about the benefits of canned food – be that through recipe demonstrations on our Cooking Channel or through recipes on our website.
"When we launched the Cooking Channel, we wanted to create a platform where consumers could find all our videos and cooking demonstrations in one place, and it's proved to a huge success, with more than 30,000 views to date."
Related content