Bon Affair selects aluminium bottles from Rexam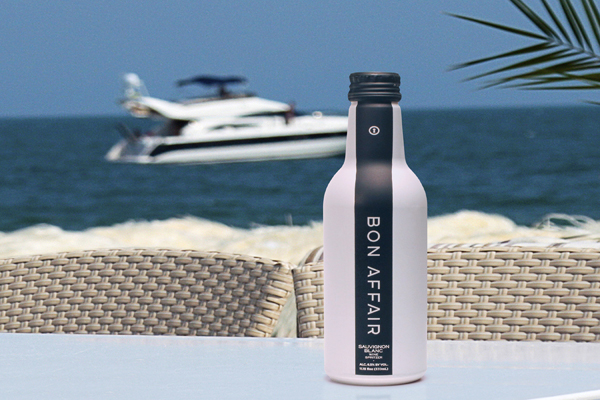 Dining table and chairs on the beach on summer day
Beverage company Bon Affair has expanded into the single-serve market, launching its Sauvignon Blanc Wine Spritzer in Rexam's 11.2 oz. Fusion aluminium bottle.
With half the calories of regular wine, zero sugar and 6.5 percent alcohol by volume (ABV), this Bon Affair wine spritzer is made with only a blend of California Sauvignon Blanc Wine, purified sparkling water, electrolytes and grape seed extract for a crisp and refreshing taste.
"Whether at the pool, the beach, or on a boat with friends, our new aluminum bottle can go there with you," says founder, Jayla Siciliano. "This convenient, single-serve option is exactly what we were looking for to open up additional distribution options for us. Rexam has delivered a great looking package that we are confident our customers are going to love as much as we do."
"Our Fusion bottle gives Bon Affair an excellent opportunity to evolve its brand and deliver a premium drinking experience to its customers," says Claude Marbach, president, Rexam BCNA. "It is a cool, contemporary package that will stand out on store shelves and in the hands of consumers. This is the perfect solution to help the company increase its presence in grab n' go and convenience channels and ultimately grow its business."
Rexam's Fusion aluminum bottle, currently available in 11.2 oz. and 8.5 oz. sizes, is manufactured at the company's can-making plant at Ejpovice in the Czech Republic and imported to the US.
Related content