Rexam partners with BLC Black Labels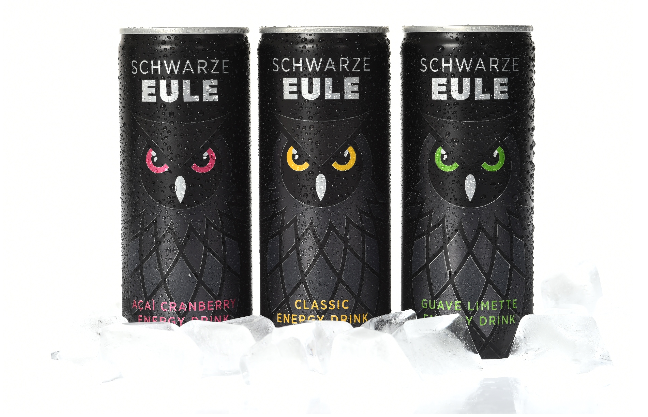 Rexam is working with BLC Black Labels, and has launched Schwarze Eule (Black Owl), an energy drink. The new design uses matte black and raw aluminium to depict the owl mascot, whilst three colour variations highlight the owls features and indicate the different flavours within the range – guava lime, classic and açaí cranberry.
Rolf Fritsch, general manager at BLC Black Labels, says, "We had a tight deadline and were impressed by Rexam's ability to deliver on time without compromising on quality. We're thrilled with the cans and know our consumers will love the!".
Uwe Schmolling, sales manager, Rexam Germany, adds, "It was a pleasure to work with BLC Black Labels again. The can designs are unique and the slim 250ml format is the perfect portion size for an on the go energy drink like Schawrze Eule. It looks stylish and appeals to the brands younger audience. We wish Schwarze Eule all the best with the new product."
Schwarze Eule is available exclusively in selected Coop sky supermarkets and hypermarkets.
Related content