CMB Engineering impresses at skills show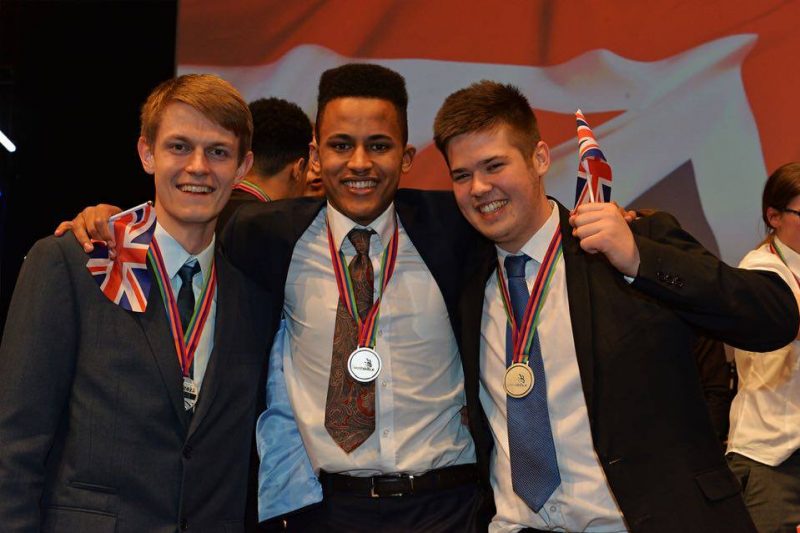 Two teams of young engineers from CMB Engineering have impressed at the national UK skills show. The competition took place at the NEC, Birmingham, in November and challenged participants to create a remote controlled recovery unit from conception to completion, with a view to winning a spot on the UK team at World Skills 2017 in Abu Dhabi.
The competition encourages and rewards talent across a wide range of disciplines, and encourages the development and further education of young people starting their careers in vocational and manufacturing roles. CMB has a long history of developing and supporting its young apprentices, and Dominic Trees, who represented CMB and the UK, achieving a Medalion of Excellence at the 2015 World Skills competition in Sao Paulo, Brazil was on hand to guide and encourage the next generation of participants.
Team Blue, comprising Josh Buckingham, Daniel Tyne and Chris Heald earned fourth place overall, whilst Team Green, Jake Green, Alex McCluskey and Jacob Parker, received Silver and will join the team bound for the Middle East in 2017.
Teams were provided with initial design criteria for the recovery vehicle and were then tasked with all aspects of manufacture and assembly, from CAD and electrical circuit drawings to a detailed breakdown of pricing and man hours involved in the project.
Andrew Truelove, general manager at CMB Engineering, said: "We couldn't be prouder of our young engineers and we're absolutely thrilled to have a team representing the UK once more. The future of industries like ours is in their hands, and we can protect that future by encouraging them to develop their skills and nurturing the talents they quite clearly possess. We are delighted with the quality and value the apprenticeships we provide, and this selection reinforces the message that we are committed to drive intention within the canmaking industry and continue to invest in its future."
Related content