The Orbit Closure debuts in the Spanish market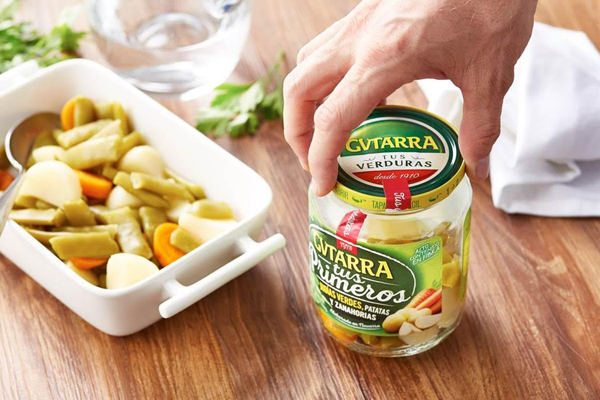 The Orbit Closure, from Crown Food Europe, has been introduced in the Spanish market. Gutarra, part of the Riberebro Group, has presented the closure on three of its product lines: Tus Primeros Judias Verdes, Acelgas, and Col.
Since adopting the Orbit Closure, Gutarra has been able to offer a convenient packaging solution to consumers looking for healthy meal options. Plans to extend use of the closure to additional products in the future have been discussed by the Riberebro Group.
According to a survey of 161 consumers conducted with Sheffield Hallam University, 55% would consider changing brands to benefit from the ease of opening delivered by the Orbit Closure, with 43% willing to pay extra for the convenience.
The packaging design significantly reduces opening torque, making it 60-70% easier to open than alternative closures. Additionally, a central floating panel is vacuum sealed to the jar and an outer ring provides further product protection, acting as the opening and re-closing device.
The Orbit Closure can run on existing capping machinery and only a few simple change-parts are needed. Glass finishes remain exactly the same as used for standard Twist closures.
Since its initial launch in 2011, the Orbit Closure has been adopted by popular and trusted brands across more than ten European countries for a wide range of markets and applications. The closure is currently available in 63mm, 70mm and 82mm diameters.
Related content