Trump administration asked to exclude steel cans from tariffs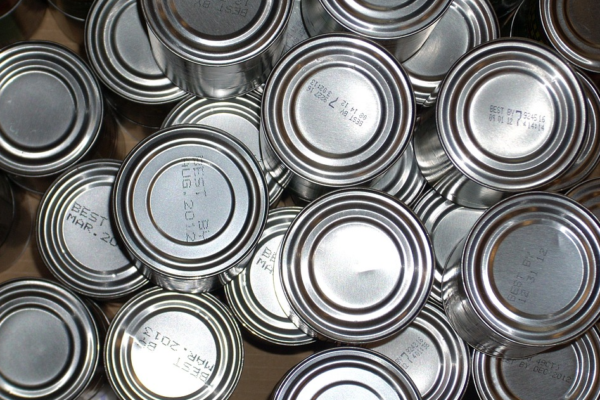 The canned food industry has asked president Donald Trump and commerce secretary Wilbur Ross to exclude tinplate steel from tariffs and other restrictions. In a letter, signed by nearly 20 groups representing various segments of the canned food industry, the Trump administration was asked to exempt tinplate steel because it is not used in any defence or national security applications. Tinplate steel, which is about 2% of all steel used for can making, is already recognised by the US Department of Commerce and the International Trade Commission as a separate category.
The canned food industry makes nearly 20 billion cans of foods annually, using tinplate steel and employing tens of thousands of American workers. American food can producers and supplier partners generate more than $20bn in total economic activity in the United States and pay more than $3bn in federal and state taxes.
The industry letter stated that tariff or trade restrictions against tinplate steel would adversely affect the food can industry and US-based manufacturing employees. The dominant issue is that US tinplate steel production does not meet domestic demand; only 58% of domestic demand can be met by US tinplate makers. In 2016 US demand was 2.1 million tonnes, while domestic tinplate production was only 1.2m tonnes.
Any tariff or restriction on tinplate steel would competitively disadvantage cans compared to other forms of packaging, which are not subject to tariffs. The industry letter stated that even a small increase in the price of raw materials would create further price pressures on both can makers and food manufacturers in an already challenging economic environment.
Canned food provide access to affordable nutrition for the 42m Americans that live in food insecure households, including 13m children. Those on government food assistance, including the USDA Supplemental Nutrition Assistance Program (formerly known as food stamps), consume canned fruits and vegetables at an even higher rate than the average American, as canned food costs 20% less than fresh food. The letter noted that tariffs or any trade barriers would have harsh consequences on SNAP recipients and would diminish the value of taxpayer-funded federal food assistance programmes.
Related content