Ardagh creates mini steel cans for Bonduelle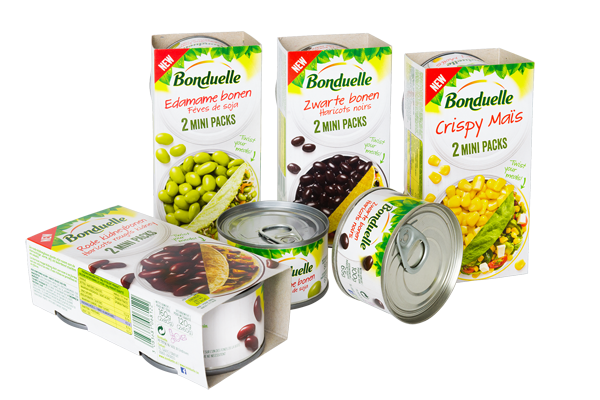 The Ardagh Group has announced the launch of its mini can format developed for French food manufacturer Bonduelle's new 'Touch of' concept.
Bonduelle had spotted a gap in the market for smaller servings of vegetables to accompany meals. Research showed that not only would this meet a desire for increased variety, colour and taste on the plate, but also reduce the likelihood of food waste.
The result is a new range of canned food, available across Europe, and comprising sweetcorn, chickpeas, kidney beans and mushrooms in Ardagh's steel mini can with an easy opening solution.
Laurent Cordier, sales director food at Ardagh Group's metal division, said: "We have a good track record on innovation with Bonduelle, and I am pleased that our latest collaboration shows that a fully recyclable, convenient steel can is the ideal solution for this exciting new concept."
Related content