CTS moves to larger facility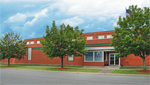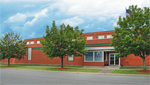 Container Testing Solutions (CTS) is expanding its services after a recent move to a larger facility in Jamestown, New York.
Rehabbing a spacious industrial and warehousing space, the refurbished 9,000 square foot facility provides CTS with the necessary space to consolidate and expand its leak tester engineering, machine building and rebuilding and parts warehouse operations under one roof.
The new CTS facility came on-line in December 2011.
"We're excited to be in a great space that gives us the room we need to grow.  We've added staff in engineering and assembly to help us keep up with our current business and work on our new product developments," says CTS president Brian Johnson.
CTS specialises in supporting the Borden/Alcoa can and end leak testers that are mainstays in three-piece and aerosol can plants around the world. The company takes advantage of extensive engineering, modern design, materials and machining processes to produce parts that often outperform the originals. CTS is known for providing complete tester refurbishment kits that allow disused or marginally performing older testers to be upgraded to meet or exceed their original specs and handle the demands of today's higher speed production requirements. To date, CTS has provided repair parts, overhaul kits and field service for testers in over 70 can plants worldwide.
The new facility will also allow CTS to increase its focus on building new and rebuilding old testers that will perform at or beyond OEM specs. The company has already delivered six new or rebuilt Borden/Alcoa can and end testers that customers have confirmed perform at or better than the OEM specs.
CTS was founded in 2008 by Brian Johnson, who has more than 45 years of experience in the container testing industry, including 36 years at the Borden/Alcoa tester plant in Randolph, New York.
Related content