Ardagh unveils matte effect cans for Krombacher's Fassbrause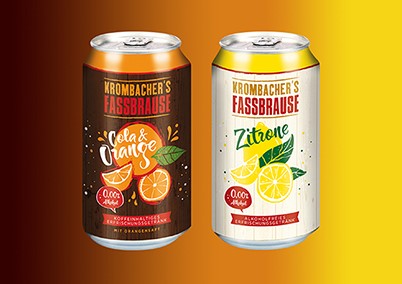 The Ardagh Group has developed a 'Matte Impact' effect steel can for Krombacher's spiced lemonade, Fassbrause.
The new finish, which is now available for the entire steel beverage can range, comprises a basecoat in the colours white or clear. "We wanted to take advantage of the matte white basecoat, which showcases colours in an intense but very natural way," said Lars Dammertz, head of product management at Krombacher's Fassbrause.
Dirk Schwung, sales director at Ardagh Metal Beverage, added: "The market for matte packaging designs keeps expanding, as the food and beverage industries increasingly seek this type of effect.
"We are delighted to add this sought-after solution to our steel portfolio and meet our customers' growing demand for dynamic finishes. We continue to invest in both aluminium and steel solutions to remain a leading supplier of inherently sustainable packaging."
The matte effect is now available on 330 ml standard steel cans from Krombacher's Fassbrause with the flavour profiles "lemon" and "cola-orange" in the German market.
Related content