rasselstein Express – the new service promise for packaging steel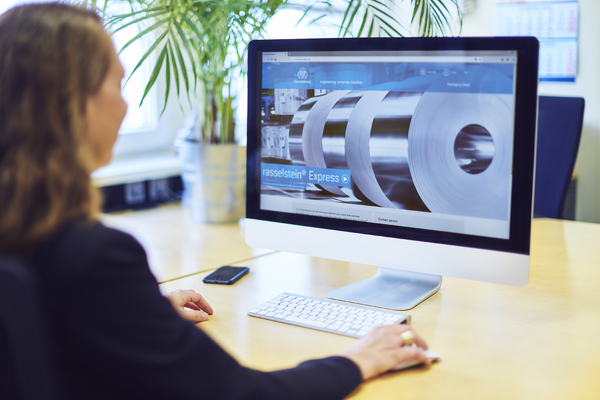 The new thyssenkrupp Rasselstein GmbH online shop is promising 16 days from ordering until a selected packaging steel is ready for shipping.
With rasselstein Express, existing customers can meet their short-term requirements of additional quantities in an easy and uncomplicated way using the online shop. This could be the case if they need to spontaneously expand their production – e.g. due to the weather or the harvest.
The customers receive their personal login data from their contact person at thyssenkrupp in Andernach. The login data can be used to log into the online shop and to find out which material numbers and dimensions of rasselstein Express are available and in what quantities. Once the customers have found their required specification, they only need to initiate the ordering process in the online shop and wait for a confirmation by their sales contact. For the reduced delivery time service, the customer pays a certain surcharge.
"With our online shop and rasselstein Express, we are breaking completely new ground which is unique in the packaging steel industry," said Dr. Peter Biele, CEO of thyssenkrupp Rasselstein GmbH.
"In the online shop, our customers can quickly meet their short-term requirements of additional quantities with just a few clicks. rasselstein Express gives the customers a comforting feeling that additionally needed quantities can be handled flexibly and in a timely manner. A real benefit for all Rasselstein customers and for the downstream value chain."
The decision to create this online shop is based on discussions with customers. "We followed the request for lower delivery times when having to meet an additional short-term requirement.
"For the launch, we are offering selected specifications in our online shop and will gradually expand our range. Considering ourselves a partner to our customers, we are happy to have created this innovative opportunity," concluded Dr. Biele.
Related content