Top honour for Schuler's Icon V-Drive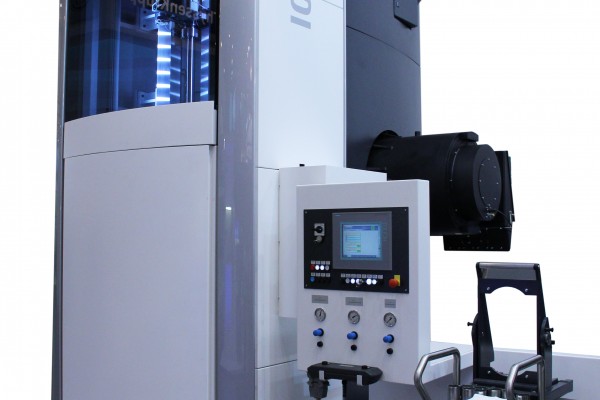 Schuler's vertical bodymaker has been honoured again after winning the German Packaging Award.
The German-based press manufacturer has already won the red dot design award for the machine, which is capable of producing up to 250 aerosol cans per minute.
It was first recognised at the Metpack packaging fair in Essen, Germany, last year, where it received the Innovation Award.
The latest award was presented at a gala ceremony on the eve of the FachPack fair in Nuremberg.
"After being initially nominated in 2011, we are delighted to have now won the German Packaging Award," says Dieter Merkle, managing director at Schuler Pressen. "We regard it as both an honour and a motivation to continually improve Schuler's press lines for the packaging industry."
The jury of the German Packaging Institute (dvi) is made up of independent experts from professional associations, leading research institutes, universities, the media and industry. This year, they had to choose from a total of 232 entries.
Winners were chosen in five categories. Schuler's packaging machine not only boasts high output rates but can also achieve material savings of up to 40%. It is also able to process 100% recyclable materials, such as aluminium alloys and tinplate.
Related content