CFP buys new print lines from KBA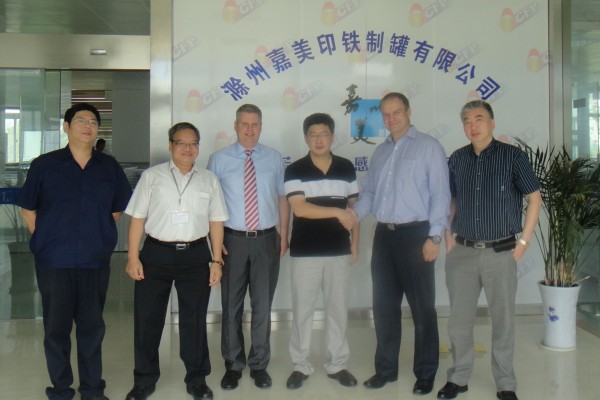 Chinese can maker China Food Packaging (CFP) has ordered two MetalStar PR UV printing lines from KBA-MetalPrint.
KBA-MetalPrint, a leading supplier of multicolour metal print and coating lines, has sold one six colour and one three colour line.
KBA recently visited the company's production location in Chuzhou where the contracts were signed.
This investment will enable China Food Packaging to significantly expand its production capacity and also includes reserves for further development in the future.
China Food Packaging was founded in 2001 and is one of the five leading canning specialists in China. The main pillars of its business are the production of three-piece cans and the filling of canned beverages. The company has the capacity to produce around 3.4 billion cans per year, alongside the filling of around three billion beverage cans. Further growth is expected for the can production division. To give an example: The annual capacity for a walnut drink has alone increased by some three billion cans and China Food Packaging is the main producer for this customer.
The MetalStar PR printing line features high print quality and high production speeds of up to 9,000 sheets/h.
Related content