Princes pours £319m into tuna market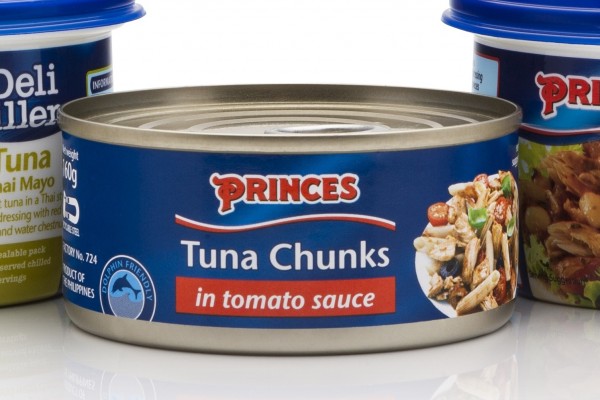 Princes is investing in the £319 million in the canned tuna market through the launch of a tuna in tomato sauce product and a range of tuna deli-inspired sandwich fillers.
Tuna is the largest market in ambient fish in the UK and Princes is aiming to bring innovation to the category by launching a new tuna chunks in tomato product which is available in stores now.
The launch aims to increase the frequency that people buy canned tuna by offering consumers a wider product choice and attracting those shoppers who buy tomato based oily fish variants.
Tomato-based variants account for more than 57% of volume in oily fish and the new product will fill a gap in the market for the popular flavour, according to Neil Brownbill, marketing director for Princes.
He said, "Tuna is the biggest sector of the ambient fish market but has lacked innovation and so we are directly addressing this with the launch of two new products ranges.
"Tomato is popular within other fish products and we spotted an opportunity to drive category growth by responding to consumer needs and providing this new variant.
"We are committed to developing our added value tuna range with new and exciting variants, and as tuna consumption is predominantly in sandwiches, the new tuna deli sandwich fillers line-up offers consumers new flavour combinations and a convenient value for money lunchtime solution. We will be launching further new products in 2013 to help drive value in the category."
Princes new tuna in tomato is available in 160g single cans priced at £1.99 and Princes Tuna Deli sandwich fillers are available in 180g pots with an RRP £1.99.
The launch is being supported by a £1 million above-the-line campaign including advertising, in-store sampling, promotions, online activity and a targeted PR programme.
Related content