Sixty years of canmaking in Dutch beverage can plant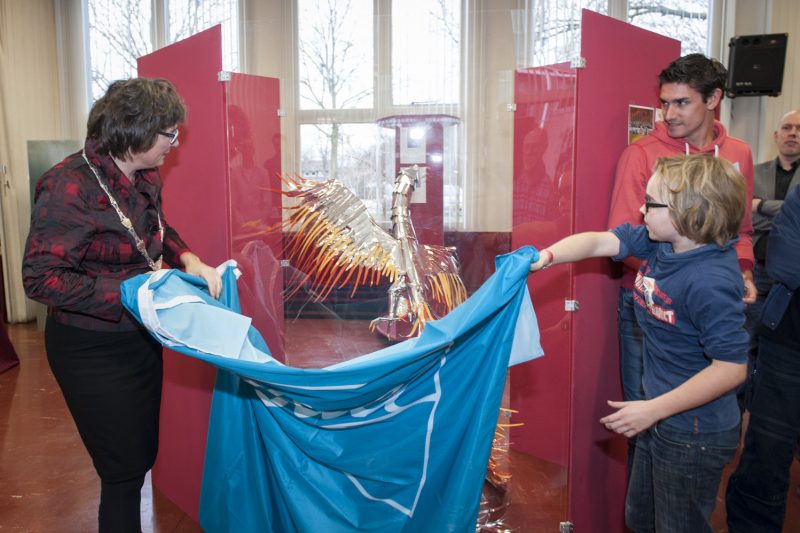 In his welcoming speech on 21st December at the Ball plant in Oss (Netherlands), plant manager Peter Kauw referred briefly to the status of canmaking in the Netherlands 60 years ago. "Mister Frits Drijver, founder, managing director and main shareholder of the then leading Dutch canmaker Thomassen & Drijver, decided overnight in 1952 and virtually on his own that he would construct a new canmaking plant in the South of the Netherlands. The demand for cans was growing quickly in that region. In fact, some captains of industry like Freddy Heineken of Heineken Breweries and owners of soup and meat canneries in Oss who needed more and more cans urged him during their joint hunting parties to offer them more continuity of can supply by building a can plant not far from their factories. Once Mr Drijver had taken the decision, things went rapidly. On 23rd December 1953, his wife Annette Drijver laid the first stone."
The 3-piece cans manufactured in the beginning were destined for the packing of soup, sausages and beer and were quite heavy. Beer cans at that time had a seamed-on flat top that needed to be punctured with a tool called a church key. The new can plant flourished; in 1955 the plant in Oss produced more than 100 million cans.
"An important event for the Oss plant was the start of the production in 1971 of steel 2-piece wall-ironed beverage cans. Much development work was needed as this new beverage can was developed in the USA using aluminium as a raw material. For all kinds of reasons the raw material had to be steel in this part of Europe and it was quite a challenge to transfer the technology. From that moment on the production of beverage cans in the Oss plant grew quickly. A second production line for 33cl cans followed some years later and in the 1980's another high-speed line for 25cl cans.
"Gradually the focus of the plant turned to DWI cans only and 3-piece food cans were phased out. Over the years the plant changed ownership several times, but in 2002 we became part of the American Ball Corporation. In 2005 we transferred all the lines completely to aluminium. The increase in line speeds demonstrates the development the DWI process has gone through in the last four decades. Back in 1971, our first DWI line produced 480 cans per minute, now we produce 2000 cans per minute."
In her speech, the mayor of the city of Oss, Mrs Wobine Buijs – Glaudemans, underlined the importance of the Ball plant for the city and its surroundings. She then officially opened the exhibition, which was organised by a number of physically and mentally handicapped artists and which comprised works of art made only from aluminium.
The last speaker was Mr Frank Weekers, CFO of Ball Packaging Europe at the Head Office in Zürich. He praised the no-nonsense mentality that is typical for the province of Brabant in which Oss is located and the kind of 'family feeling' in the Oss plant. Very carefully he lifted a little corner of the veil hanging over possible large investments with regard to capacity expansion at the Oss plant. He stressed the market for beverage cans in the Benelux and the surrounding countries looks quite positive. He expects that there will be clarity about the investment plans for the Oss plant shortly.
Related content