Rexam begins construction of new plant in Switzerland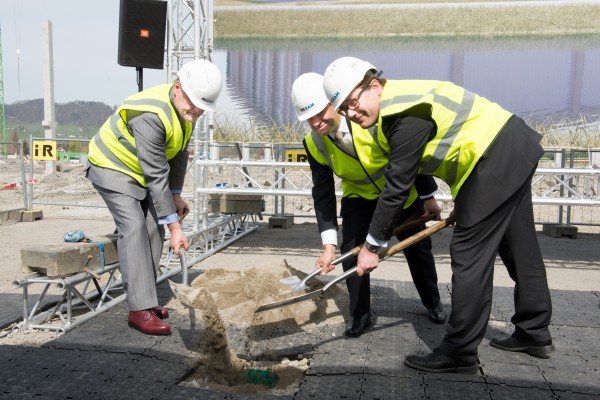 Rexam has commenced construction of its new plant in Switzerland. A ground-breaking ceremony was held to launche the build which represents an investment of £115 million in total.
Located in Widnau, the plant will be a wall-to-wall facility, and when complete will run as a three line operation producing various sizes of Slim and Sleek cans. Built to the latest environmental specifications, the plant aims to minimise traffic to-and-from the site and optimise logistic costs.
Commenting at the plant's ground-breaking ceremony, Graham Chipchase, Rexam chief executive says, "We're delighted to be joined by our customers, partners and the community of St. Gallen to celebrate the start of construction for this exciting new plant. This cutting-edge facility reflects our ambition as a business as we continually strive to innovate and provide our customers with cost-effective and sustainable can packaging solutions."
The first line in Widnau is due to come on stream in 2015 and the plant will have an incremental capacity when fully built of 2.2 billion cans per year.
Related content