Griffin Claw Brewing selects Rexam cans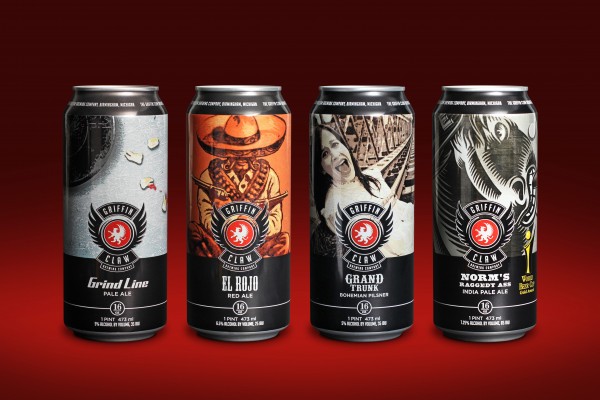 Griffin Claw Brewing Company has selected Rexam 16 ounce cans for its beers. Norm's Raggedy-Ass IPA, the company's flagship brand, features a smooth, sweet body with enough malt to balance the huge hop profile of grapefruit and citrus flavors. El Rojo Red Ale has a strong malt character while also delivering the desired bitterness reminiscent of many English style brown ales. Grind Line Pale Ale is an incredibly smooth and easy to drink American pale ale.
"Adding cans into our packaging mix is an excellent way for us to reach more customers and get our great-tasting craft beers in their hands," said Dan Rogers, brewmaster, Griffin Claw Brewing Co. "Rexam has been a great partner in this process and we have been very pleased with the quality of all their products."
Rich Grimley, president and CEO, Rexam BCNA, says, "Beverage cans provide many outstanding benefits for beer including colorful, reflective graphics that attract attention on store shelves, superior barrier protection and excellent filling, distribution and retail display economics. And cans are the best environmental choice with the highest recycle rate in the world. It all comes together to deliver outstanding value for the customer."
Griffin Claw beers in cans are currently available at select retailers across Michigan.
Related content