Tin Man launches core beers in Rexam cans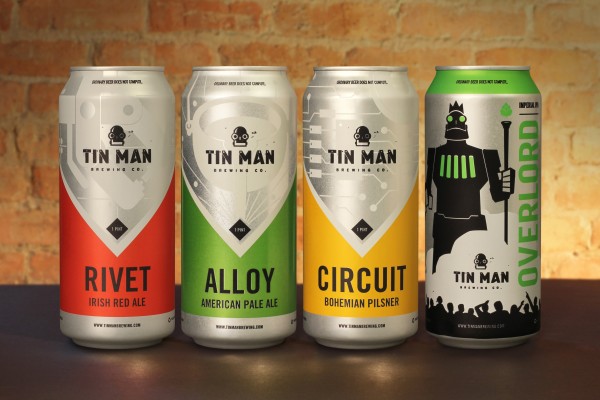 Tin Man Brewing Co. is launching four of its core beers in Rexam 16 oz. cans. The four beers include Circuit Bohemian Pilsner, Alloy American Pale Ale, River Irish Red Ale and Overlord Imperial IPA.
Tin Man is so passionate about its packaging choice that it even hosts a website – www.cansarebetter.com – dedicated to educating consumers on its benefits.
"We feel strongly that aluminum cans are the best choice for our unique craft beers, offering significant advantages for us and our consumers," says Nick Davidson, president, Tin Man Brewing Co. "And we are pleased to team with Rexam. They understand the needs and challenges craft brewers face and have been an excellent partner to us."
Claude Marbach, sector director, Rexam BCNA, says, "Our cans are the perfect packaging for craft beers as they help attract attention on store shelves, maintain beverage integrity and deliver superior recycling, filling, distribution and retail display economics that will help the brewery continue to build its brand and business."
Tin Man Brewing Co.'s beers in cans are available at select retailers in Indiana and Kentucky.
Related content