100 years of the Coca-Cola contour bottle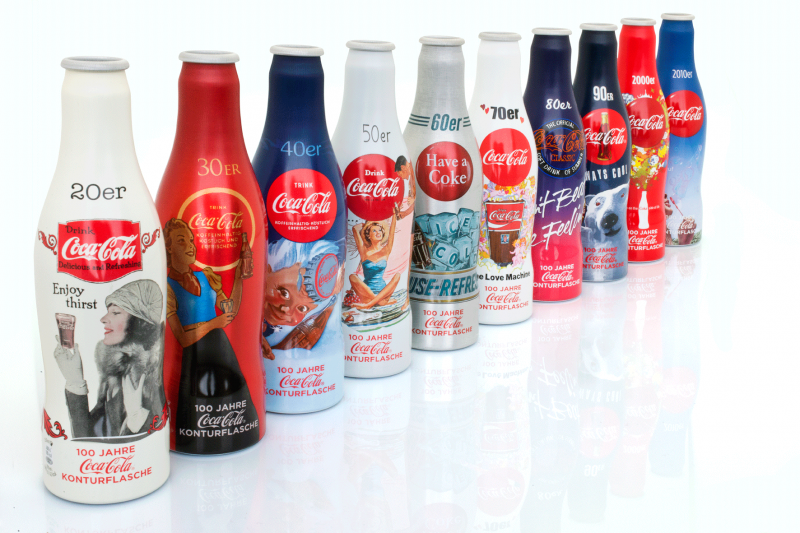 This year marks the 100 year anniversary of the iconic Coca-Cola contour bottle. To celebrate this milestone the company has turned to Ardagh Group to manufacture a limited edition 25cl aluminium bottle.
The original contour shape, designed by the Root Glass Company of Terre Haute, Indiana, won approval from Coca Cola in 1915. Since the first aluminium contour bottle -called the M5 (Magnificent 5) – was introduced in 2006, Ardagh has continued this tradition with a succession of limited edition bottles, celebrating famous sporting occasions as well as another anniversary bottle to commemorate the 125th anniversary of the Coca-Cola Company.
"We have been associated with some memorable limited edition Coca-Cola bottles over the past few years, and in wishing Coca Cola our very best wishes for this remarkable anniversary, we are very pleased that we were able to join forces in manufacturing this very special edition aluminium bottle for the European and Asian markets," says Woep Möller, chief commercial officer at Ardagh Group's metal division.
Related content