Cap Can for Cock'n Bull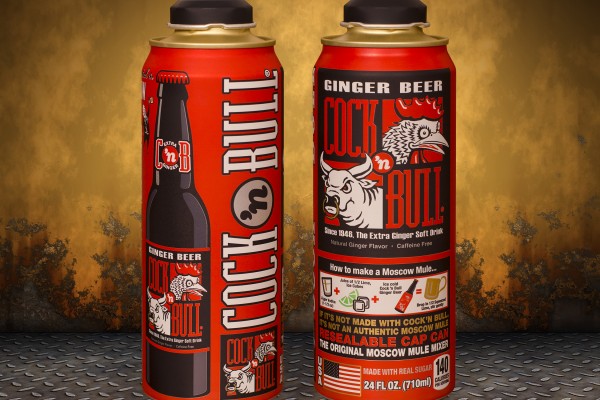 steel floor
Cock'n Bull Ginger Beer – the original Moscow Mule mixer – has added the Rexam 24oz Cap Can with closure technology from Dayton Systems Group (DSG) to its packaging lineup.
This packaging option gives consumers the ability to reseal the beverage should they not wish to consume it in a single serve.
"This 24 oz. size gives us a great opportunity to increase our business as it allows us to get into venues beyond the norm for a soft drink or mixer," said Tony J. Varni, president of Varni Brothers Corporation. "The Cap Can's convenience and re-sealability are being very well received. Through our partnership with Rexam, we are providing a new packaging option that retailers and consumers are already enthusiastic about."
This bottle is shatterproof and is often allowed in places where glass is not. It is lightweight to help reduce shipping costs and also features a unique re-sealable cap that can help keep the beverage fresh longer.
Claude Marbach, president, Rexam BCNA, commented: "Our Cap Can is a distinctive package that stands out on store shelves, helps maintain beverage integrity and provides superior recyclability," he said. "With so many value-added benefits, it is an excellent choice to help this company get its beverage in front of more customers and ultimately strengthen its brand."
Related content