SanTan Brewing unveils new look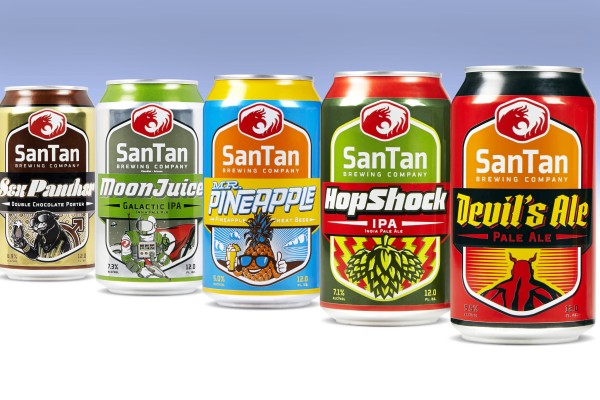 SanTan Brewing Company unveils new look aiming to establish a consistent brand image across all of its products.
The new look is already being rolled out for the brewery's Devil Ale, HopShock IPA and Mr Pineapple cans, with Moonjuice IPA coming soon.
Anthony Canecchia, founder and brewmaster at SanTan Brewing Company, says: "When I started this company eight years ago, I had limited resources and my main focus was on brewing great craft beer for craft beer lovers.
"Things took off, and after eight years of rapid growth and expansion, we are the second largest brewery in Arizona. It was time to step back and refresh our cans to reflect our evolution as a company and establish a brand image that was universally recognisable."
The original colours and essence of the brand remain, but the packaging's art, fonts and graphics style have been changed to create a more mature and visually appealing style that complements its Southwestern style ales.
Claude Marbach, president at Rexam BCNA, adds: "The brewery did a great job of creating a visually appealing look that really stands out on our cans.
"We are pleased to continue our strong partnership with SanTan, providing the ideal packaging choice for its unique craft beers as it works to expand its customer base and build its business."
In addition to it's rebranding, the brewery continues to expand distribution – recently adding New Mexico.
Related content