All eyes on Asia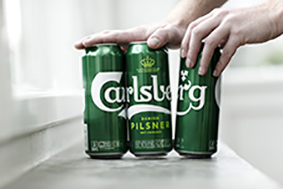 After being out of the office this past couple of weeks on business, this week has a 'back to school' feel to it, with a renewed sense of vigour and plenty of new announcements reverberating around the packaging sector. This includes significant speculation regarding Coca-Cola in talks to infuse drinks with marijuana and Carlsberg announcing that it has launched a new 'Snap Pack', allowing cans to be glued together, as opposed to using plastic rings or any other assorted plastic packaging.
Whether these innovations become sustainable remains to be seen, but it's great to see that challenging the status quo is happening, particularly when it comes to the environment and helping those within our society that need assistance with pain relief. It really appears that the packaging sector, particularly metal packaging, is leading the drive to real change. It's certainly something we would never have imagined five years ago.
On a magazine front our September issue should now be with you. We're certainly pleased with the outcome, and we hope you enjoy reading it too. We're now setting our sights towards the October issue, where we have our show preview. It's now only six weeks away, so we're on countdown towards the show. We still have limited places available, so be sure to get in touch with our events team to avoid missing out.
We also welcome our new digital editor, Katherine Skeates, to the CanTech team. Kat will be looking after our digital channels, including our website. Welcome to the world of can making!
Related content