A core of steel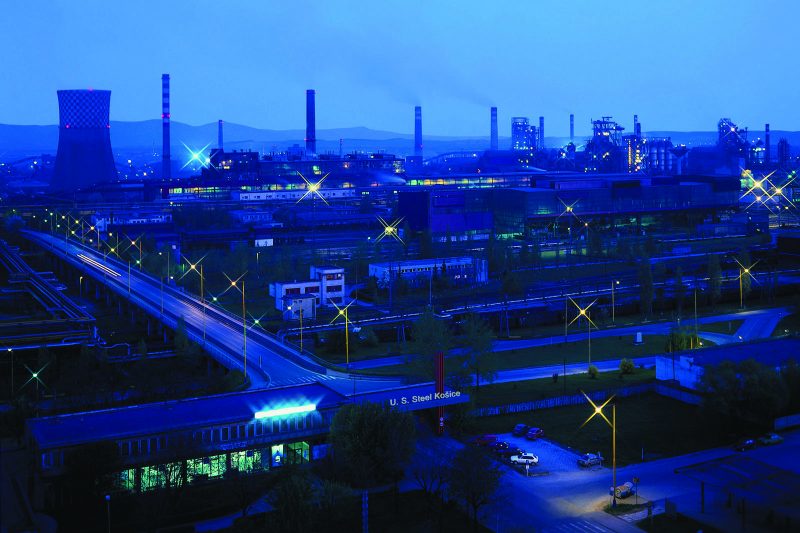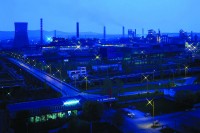 The Association of European Producers of Steel for Packaging (Apeal) held its recent Summit in Košice, Slovakia. Patricia Mobbs, Apeal communications manager, reports on the event
There is a long tradition of steel making in Eastern Slovakia. Since the first steel rolling was implanted there in 1965, to the present day when US Steel Košice has managed the integrated steel mill in Košice for over 10 years, steel production has profoundly changed the history and character not only of Košice and its region, but also of Slovakia.
The steel packaging industry has faced a challenging competitive environment over the last few years with raw materials on the rise and steel prices under pressure. Central Europe however presents potential for a packaging material with the right environmental credentials. And low recycling rates provide potential gains for sustainability. It was in this light that representatives of the steel industry, customers, national and local government came together in September for a conference in Košice. The conference entitled 'Steel Packaging: Green Solutions in Central Europe' with a clear objective; that of working together to ensure steel packaging's long term viability as a sustainable packaging solution for Central Europe.
"This Summit offers an excellent opportunity for steel producers, steel packaging producers and all stakeholders, to tackle pertinent issues in the Central European Region and enhance the long term viability of this important industry," stated the president of US Steel Košice, David Rintoul, during his opening speech. "The Summit offers all of us an opportunity to improve the process of keeping Central Europe green."
The event was co-hosted by Apeal, the European Association of Producers of Steel for Packaging. Created in 1986, Apeal represents four major European steel producers: Arcelor Mittal, Tata Steel, Rasselstein GmbH and US Steel Košice. Together, these four manufacturers account for 95 per cent of Europe's packaging steel. That's 4.8 million tonnes or the equivalent of 42 billion cans.
2011 has been a year of change for Apeal. Since becoming managing director of Apeal at the start of this year, Philip Buisseret has supervised the implementation of a new team and a new focus towards meeting industry challenges head on. One defined key area of focus for this last year was the Central European market, where the activities of the association are somewhat less known than in Western Europe.
Growth and sustainability
It was the first time this kind of event has been organised in Central Europe and it received the endorsement of the Ministry of Economy of the Slovak Republic, represented by Peter Ondrejka, general director of Strategy Section. The audience also featured local government representatives from the municipalities of Kosice, Presov and Kechnec. The guest list was completed with representatives of companies from across Europe involved in producing, selling or recycling steel packaging materials.
US Steel Košice vice president commercial, Robert Beltz, showed the expectation of significant growth in the packaging steel markets of the Slovak and Czech Republics, Hungary and Poland, where per capita consumption of tinplate was still only 5kg, compared with an EU average of 11kg or US average of 15kg per capita.
Philip Buisseret from Apeal demonstrated the sustainable benefits of steel for packaging, including the recycling record of steel for packaging, the champion of Europe compared with other materials. Recycling rates for steel packaging in Central European countries remain relatively low. While Slovakia equalled the EU average with 72 per cent, the recycling rate for Hungary was 70 per cent, 48 for Poland and 47 for the Czech Republic. Top rates for steel packaging recycling in Europe are held by Belgium (98 per cent), Germany (93) and the Netherlands (87).
Philip showed how the sustainability record of steel for packaging is real and visible, not only through the clear measurements of recycling rates but also through the life cycle analysis. He took the opportunity to preview how new Life Cycle Inventory (LCI) data shows that between 2005 and 2008 the global warning potential for tinplate in Europe decreased by nine per cent while its primary energy demand fell three per cent. A complete data set will be available shortly from Apeal.
Representatives of Apeal's four member companies had an animated debate on the advantages of steel both in terms of packaging performance and in terms of environmental benefit. They reiterated the importance of recycling steel, for the industry and for the environment, and reinforced the importance of effective collection streams.
Participants were reminded of the magnetic nature of steel and the fact that products made of steel can be recycled infinitely. As a magnetic material, steel is easy to separate from other waste. With a high energy recycling process there is no extra energy required for recycling and no negative effect with food contact, therefore no limits to recycling steel unlike other competing materials, no effect on foods' or beverages' quality or taste. Participants also learnt how recycling steel makes immense savings in raw material use and emissions.
Recycling rates
John Clinton, Crown Europe senior vice president sourcing, represented Metal Packaging Europe (MPE), the industry body that includes both steel and aluminium producers as well as can
makers. Clinton highlighted the permanent nature of steel as a material and its infinite recyclability. He reminded the audience how metal remains a permanently available resource, unlike other packaging materials which cannot be infinitely recycled without loss of quality and remarked how downcycling still enjoys the same legal status as the recycling of steel.
As for metal as a green solution, Clinton came with a clear message for the audience; "No short term gain for long term pain," urging the policy-makers and decision makers in the audience not to sacrifice tomorrow for today. "If sustainability is the goal then metal should be the preferred packaging," he noted.
In its 2004 directive on packaging, the European Union sets a target of 50 per cent for the recycling of metals (steel and aluminium). 70 per cent of metals are recycled already and MPE has committed to a more ambitious target – an 80 per cent recycling rate of metal packaging in the European Union by 2020. And zero landfill of metal packaging too.
Education
There was a clear consensus from all participants on the need to educate today and motivate the consumer to secure the position of steel packaging for future generations. It is vital to set targets at the European Union level and pass the necessary legislation in the knowledge that national, and even local requirements for waste collection may differ. However the motivation of citizens themselves, particularly outside the home, to return steel scrap back to the producers is a valuable part of the cycle.
The producers are already playing their part. As such, the Apeal members each gave examples of local, community and national initiatives they have undertaken that demonstrate how the steel for packaging industry is a responsible industry, involved in local recycling amongst other society issues.
Regarding legislation, there was a recurrent call from both customers and policy-makers for simpler environmental legislation. Both commented that, as differences between countries diminish due to enforcement of EU legislation, so legal requirements should be more consistent with single set of rules for Europe. This is a position supported by Apeal.
Raising awareness
It was of immense interest to all how Kosice is preparing for a year in the spotlight as the European Capital of Culture 2013. Progress is already underway on a series of projects aimed at increasing environmental awareness.
Said Philip Buisseret after the event, "Apeal has received positive reactions from the countries involved from both customers and media. Our customers appreciated our interest in the Central European countries and market."
Apeal will continue to increase awareness of recycling in Central Europe through a number of projects over 2012. In the meantime, Apeal continues to develop as the knowledge centre of steel for packaging in Europe, informing all stakeholders of the unique qualities of steel for packaging and ensuring that steel's sustainability message is heard. ❑
Related content