Crown unveils end-user technology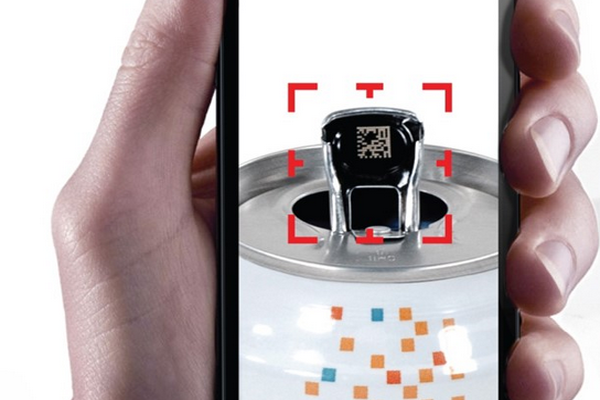 A new innovation designed to connect brands with end-users, called CrownSmart, has been released by Crown.
Created by Crown and Zappar, the Augmented Reality (AR) specialists, CrownSmart allows brands to gain an edge with the end user and access consumer data.
In today's digital age, brands are becoming more participatory with consumers in order to create distinctiveness and value with their products. Building a brand requires versatility, connectivity and interaction with target markets. CrownSmart is a new interactive application that allows brand owners to directly interact with consumers, delivering a wide range of content or experience via a unique code situated beneath the tab of a beverage can. The codes can also be used as anti-counterfeiting technology or to deliver experiential content.
In order to offer a comprehensive solution to brand owners, Crown has partnered with Zappar, to enable CrownSmart to deliver Augmented Reality (AR) to brands and consumers, as well as other services like gaming, couponing and other offers.
Daniel Abramowicz, chief technology officer, said: "Crown has an extensive history in market innovation. Working with Zappar has further enabled us to lead the market with this ground breaking initiative, transforming our cans into multi-media portals."
CrownSmart is an enabling technology that affords brands the opportunity to anticipate trends, understand their market and interact with consumers. Its unique, scannable codes on the cans bring valuable purchasing data to brands' marketing teams, allowing them to tailor subsequent campaigns. The codes are hidden until opening, creating a direct link exclusively to the end consumer. With billions of unique codes available, the possibilities for brand owners are virtually infinite.
The technology is mutually beneficial for consumers, as they can easily access interactive data using an app, which then allows them to engage with the brand on online and mobile channels via a compatible smartphone or tablet. By using AR, brands can now leverage mobile devices to layer virtual product or experiential content on top of the real world in such a way that they appear to the consumer to exist in the same space.
"Our partnership with Crown is the perfect example of how our code-based augmented reality solution can deliver unique opportunities to our partners on a substantial scale," explained Caspar Thykier, co-founder and CEO at Zappar.
The technology affords both companies and consumers a unique experience in terms of purchasing, scanning, interacting and communicating. After the consumer scans the code, brands are able to gather demographic information such as who opened what content, and when and where the code was activated. This information is key for brands looking to change quickly with consumers' behaviors, wants and needs.
Brands have the choice of integrating the Zappar technology into pre-existing apps, or create a standalone app. Applications include special promotions, games, video footage, social networking or surveys.
Related content