Crown partners with Bevog microbrewery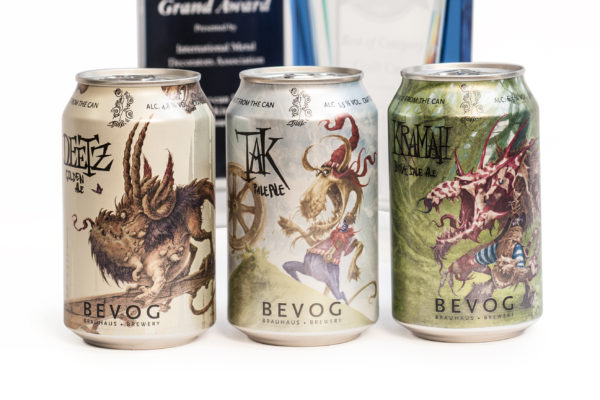 Bevog microbrewery has partnered with Crown to facilitate its Tak, Kramah and Deetz ales into cans for the first time.
Following the product launch, the packaging was recognised at this year's International Metal Decorators Association (IMDA) Excellence in Decorating Awards, winning the Best of Category for Craft Cans, as well as the Grand Award for best overall can.
Janez Zlebic responsible for design and promotion at Bevog, said: "We were extremely impressed with the design team's efforts and thoroughly appreciate their hard work on this project. It was clear that they understood the process entirely and worked very hard to make certain our designs were perfectly suited to the cans we intend to use."
Matt Twiss, marketing and business development director at Crown, explained: "At Crown we know that it's important to work closely with our customers, not only to understand exactly what it is they would like to achieve, but also to include them in the process from start to finish. Our design team first changed Bevog's images from CMYK format to spots, then continued to make repro changes until the final designs fitted the brief exactly. We're thrilled with the success at this year's IMDA awards, which is testament to the excellent results we can achieve by working collaboratively with our customers.
"Craft beer is growing ever stronger as a category in the European market and Crown's customer base continues to widen across the continent. Austria, represented by Bevog, is the latest country to partner with Crown and we are delighted to have been able to help them move these three products into metal packaging."
Related content