Canvironment Week comes to an end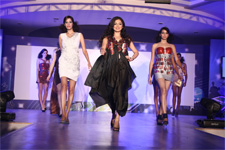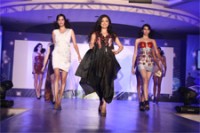 Canvironment Week, an environmental campaign that promotes the sustainability of metal packaging, reached its climax with a concert and fashion show at Delhi University last Wednesday (14 December).
Canvironment Week 2011, the second in the series of the global event promoting sustainable and environment friendly cans, was organised by Indian can maker Hindustan Tin Works and was first launched in 2010.
This year's campaign was kicked off in May 2011 at the Metpack and Interpack international trade shows in Germany. Leading can makers, industry leaders and government bodies were all asked to ring a sustainability bell to mark the start of the event.
In India, during Canvironment Week, health camps were conducted on 1,000 rag-pickers, there was a painting competition for rag-pickers children and vocational training in music was provided to encourage them to lead an alternate life other than rag picking in association with NGO Chintan.
The chief guest at the event was Harsh Mariwala, president of FICCI and CMD Marico, who highlighted the importance of the packaging industry.
CanCussion 2011, an attempt to showcase the young talent of India took place earlier this month at Shri Ram College of Commerce at North Campus, Delhi University. The high-energy event saw percussionists from leading bands from India in addition to a rag-picker segment. Leading drummers from different bands performed with materials made from tin and other scrap items. The winner of CanCussion 2011 was Mahinder Bhatt, who has been a performer since childhood. Mahinder and two other CanCussion performers later performed a melody with tin drums.
Atit Bhatia, senior vice president at Hindustan Tin Works and president of Canvironment Week, said: "I feel very pleased. We have had a very successful year and have received world acclaim for Canvironment Week in 2011, while delivering a fantastic and a promising story for the global metal packaging industry. Each Canvironment member has come up with innovative ideas to promote the industry. We wish to drive this campaign forward with full enthusiasm and spirit to promote our industry and position metal cans as the sustainable package of the future. We promise to be back in 2012 with a much more exciting and fun filled Canvironment Week."
Anuj Sharma, a fashion designer and also a National Institute of Design (NID) alumni, was appointed to make outfits from tins and scrap materials along with students which was worn by models at a fashion show during the event. Drashti Dhami, a brand ambassador of Canvironment Week, wore a dress made out of Kingfisher cans that was designed by Anuj.
For further information visit www.canvironmentweek.com
Related content