WaveGrip showcase G1 and carriers at Craft Brewers Conference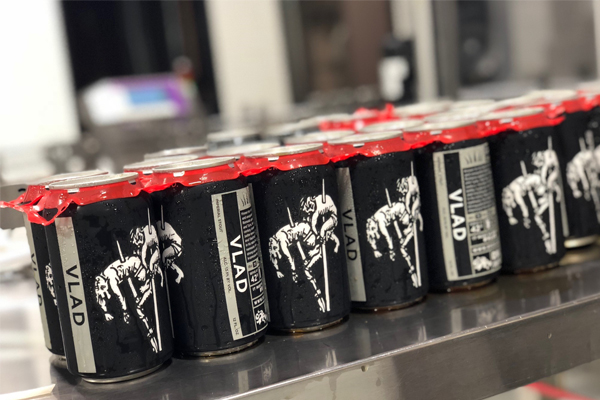 WaveGrip will be showcasing its craft beer G1 applicator as well as its sustainable multi-packing carriers at this year's Craft Brewers Conference in April.
Ideal for craft breweries, the G1 applicator can create multi-packs of 4, 6 or 8 cans, all on the one machine. With its compact size at just 1.4m x 0.8m, the G1 works best for those at the earliest stages in drinks production.
Compatible with all WaveGrip carriers the G1 uses the standard WaveGrip reels which can pack over 3,000 6-packs and allows a run time of five hours at 60 cans per minute (cpm) or three hours at 100cpm.
WaveGrip carriers are the lightest carriers on the market, weighing less than 4g for a standard six-pack ring and are now available in a range of colors for maximum branding impact. Additionally, all WaveGrip carriers are 100% recyclable and meet current US packaging regulations by being photodegradable.
Visitors to the show will also be able to see WaveGrip's G2 applicator at Palmer Canning on booth 3003. Designed for mid-range multi-packing for larger craft and medium volume producers, its small footprint and modular approach ensures it can easily scale as breweries grow.
"Craft beer goes from strength to strength in the North America market, that's why we're at CBC again this year. Our aim is to continue to show craft brewers how WaveGrip can provide a truly flexible, cost-effective multi-packing solution that delivers sustainability, and branding impact whilst maximising labor efficiencies in production," said Aaron McIvor, managing director, WaveGrip.
Find WaveGrip at booth 4009 at this year's Craft Brewers Conference, April 8 – 11 in Denver, Colorado.
Related content