Organic juices in cans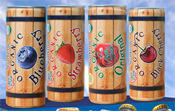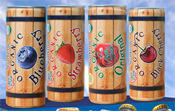 Organic juice producer Apple Rush is bringing out its range of drinks in cans.
The US company is launching the 8.45oz cans in four and 10-pack sizes later this year.
The 100% organic sparkling juices are currently available in glass bottles. The cans feature a wooden crate design and will be produced in the Midwest at two regional canners.
According to the company, the can line will be offered to the regional school systems, plus local distributors for retail sales.
"In my estimate, beverages sold in cans could out perform bottles by a 10 to one margin, especially with this realistic design," says Robert Corr, Apple Rush president. "We have a genuine wholesome organic beverage line in a variety of sizes. One of our goals is to assure our customers proper inventories for the brand's success."
Related content