Canned wine on trend in Germany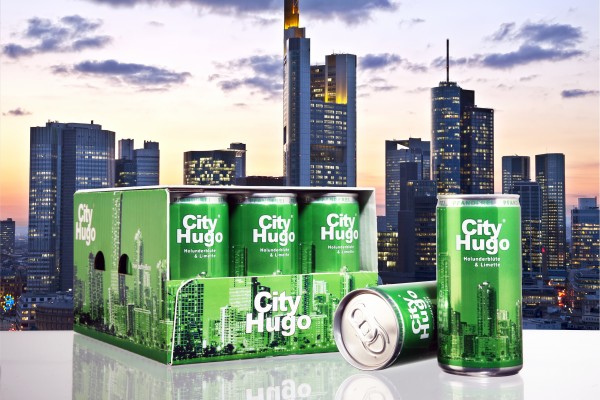 Peter Mertes KG has become the latest winery to use Ball Packaging Europe's slim aluminium cans.
The German company from Bernkastel-Kues on the Mosel River is offering four different City wine drinks in 20cl slim aluminium cans. Since September, food retailers across Germany have been stocking these two sparkling wines and two wine drink mixes in cartons of 12 cans each.
The lively sparkling City Secco varieties are offered in white and rosé and can be drunk as they come or used to make cocktails. City Hugo mixes Secco and soda with elderberry flower and lime flavours, while the City Sprizzer gives the Secco a twist with a hint of bitter orange.
The Mertes family enterprise has made itself a reputation for creating select wine products ever since its establishment in 1924. "Our premium wine can was designed specifically to satisfy the high quality standards of producers like the Mertes winery," says Daniel Etchemendy, sales manager at Ball Packaging Europe. "The Protected Quality seal from Ball gives them the assurance of consistent quality based on verifiable criteria, and a shelf-life of at least 12 months for still and sparkling canned wines."
Before a wine can earn this seal, it must fulfill three conditions: select premium wines, filled by certified fillers, in a beverage can developed specifically for the purpose. The 20 or 25cl can has a special interior coating and an extra-thick wall. In addition, it is closed with a lid that meets special requirements.
The European trend toward wine in cans corroborates the Peter Mertes winery's decision in favour of the beverage can. The canned wine market in Europe is growing by 10 to 15% every year. And beverage can manufacturers are reckoning with sales of 200 million can of wine across Europe in 2013, with more than 60% of that figure being accounted for by sparkling wines.
Aside from that, the beverage can is helping the family-run business to access a new group of purchasers. Wine drinks in small portions are especially attractive to young and mobile consumers in the age range of 18 to 35.
Related content