Innovative aluminium tubes recognised by ETMA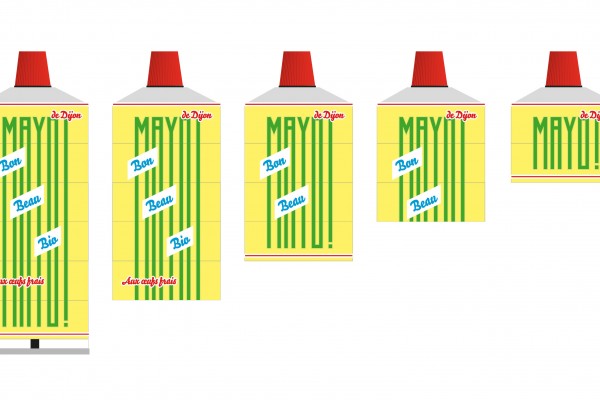 The European Tube Manufacturers Association (ETMA) has announced the winners of its 2012 Your Tube Award competition.
In a six-month submission phase the aluminium tube committee of ETMA looked out for
innovative design concepts for the aluminium tube in the area of graphic and product design. More than 60 ideas were submitted by designers, young professionals, students, or design schools from 11 different countries and critically appraised by a jury made up of experts from the design, packaging, and industrial sectors by the end of 2012.
The top three places were awarded to design professionals and design students from France, Iran, and Mexico, while the special prize for the 'best holistic concept' went jointly to two young designers from Germany and Mexico. The award winners shared a total prize pot of €10,000.
"For designers, the aluminium tube poses one of the greatest challenges within the packaging sector. Yet the aluminium tube is the premium choice when it comes to packing products in an attractive way. The budding creative experts have demonstrated considerable skill and flexibility in taking up this challenge, mastering the assigned task brilliantly. We've seen many imaginative concepts," says Dr Monika Kopra-Schäfer, chairwoman of the aluminium tube committee and ETMA president.
The committee awarded prizes of €5,000 (1st place), €2,000 (2nd place), and €1,000 (3rd place) in recognition of the design efforts, with two special prizes each of €1,000 being awarded to two participants who tied in the category 'best holistic concept'.
First place went to the French designers Mathilde Gullaud and Jérôme Foubert for their 'folding concept/mayonnaise' aluminium tube. The consumer is animated to use the product and squeeze the tube empty, gradually reshaping and reinterpreting the brand image in the process.

The winner of second place was Iranian design student Mohamadreza Shahmohamadi who came up with a multitude of exciting forms and shapes to create an entirely new product presentation, one that has hardly anything in common with the conventional image of the aluminium tube.

Pedro Romero Oceguera from Mexico came in third with an innovative holder at the end of the tube, which not only revolutionises the ways in which aluminium tubes can be stored and presented at the point of sale, but also enables the tube to be used as an everyday object, for example as a key pendant.

The prize for 'best holistic concept' – for example for fictitious brands – was awarded twice. The German designer Jennifer Skibbe impressed the expert jury with her 'TubeSoup' entry, a packaging concept for instant soup that includes a tube closure in the shape of a spoon.
Young designer Carlos Díaz also impressed the jury with his Mexican chocolate packaged with an especially mouth-ergonomic opening for direct out-of-the-tube enjoyment and an original closure design.
Related content