New flavours for Fanta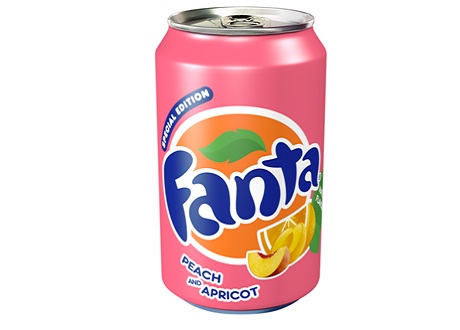 Fanta has added two new flavours to its Fanta range.
Fanta Peach and Apricot, which maker Coca-Cola claims, has tested extremely well with consumers will be available in 330ml cans.
Fanta is also launching Fanta Red Fruits and making last year's limited edition Mango and Passion Fruit a permanent addition to the range.
Nick Canney, vice president sales and marketing at Coca‑Cola Enterprises, said, "The wider roll out of these flavours is designed to further increase the appeal of the brand, creating a rainbow effect in store that will increase on‑shelf stand out and drive incremental sales for retailers.
"We'd advise retailers to stock up on the new flavours to benefit from the consumer demand for the brand."
Related content