AC/DC release the can that rocks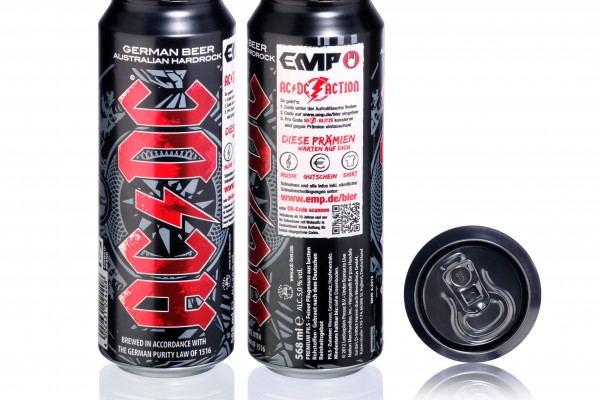 Fans of Australian heavy metal band AC/DC get ready to rock as Karlsberg Brauerei has completed the launch of its newly designed cans for the band's beer.
The premium pils can, which is made by Ball, is being released in an Australian "pint" size which equates to 568ml or 19.2oz.
The can's black matt printed background is designed to promote AC/DC's logo which appears lit by a luminous red effect, just behind it is the silvery cover of the group's latest album Black Ice and the red metal tab on the jet black end completes the sleek look of the can.
Under each can tab is a code giving drinkers 50 lightning bolts, the currency of this promotional campaign. Bolts can be used to either buy AC/DC fan shirts, music and the like, or to bid for attractive prizes in a series of auctions with all transactions handled by the EMP Metal Mail Order Shop.
"Beverage cans offer enormous scope for effectively targeted, creative advertising or promotional campaigns and are right at the cutting edge of the personalization trend," explains Benoit Hirszowski, marketing director at Ball Packaging Europe.
"Not least because they are an ideal vehicle for communicating the brand identity of a product in an individual and strikingly modern manner."
Related content