First eight-colour press for Chinese can maker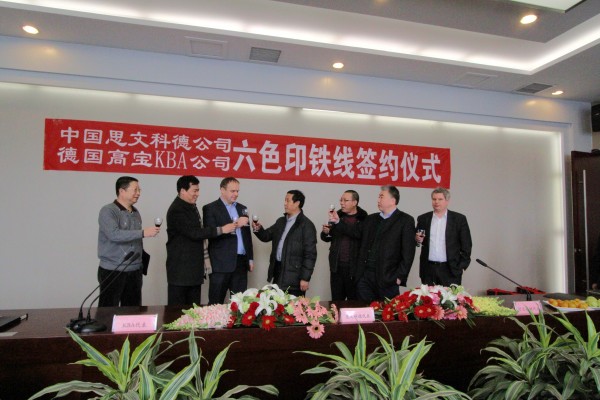 A new Chinese can maker, SWKD, has started production with the first eight-colour metal decorating press in the Chinese market.
The MetalStar UV from KBA-MetalPrint is accompanied by the country's first MetalCoat 480 coating machine and a 42m long dryer. When the first press was being commissioned earlier this year, SWKD ordered two further UV press lines, a six-colour MetalStar UV with an integrated coating tower for UV varnish, and a six-colour MetalStar UV with an inline coating machine MetalCoat 480 and LTG dryer.
Depending on product and application (food or general packaging) SWKD can decide whether to use hybrid processes with UV inks or alternatively with conventional metal decorating inks and solvent-based coatings with its printing and coating lines as well as the 42m-long drying oven. With an output of up to 8,000 sheets per hour it will be the fastest conventional printing and coating line in China.
All three presses are equipped with DensiTronic Professional cutting-edge measuring and control technology, ACRC (automatic camera register control system) and are networked with a CIP3 link to prepress. This technology has yet to become the norm for all metal decorating presses.
SWKD, based in Qian'an, says it is now well positioned to meet future demands and trends in metal packaging in the Asian market.
Related content