New recycling competition launched by BCME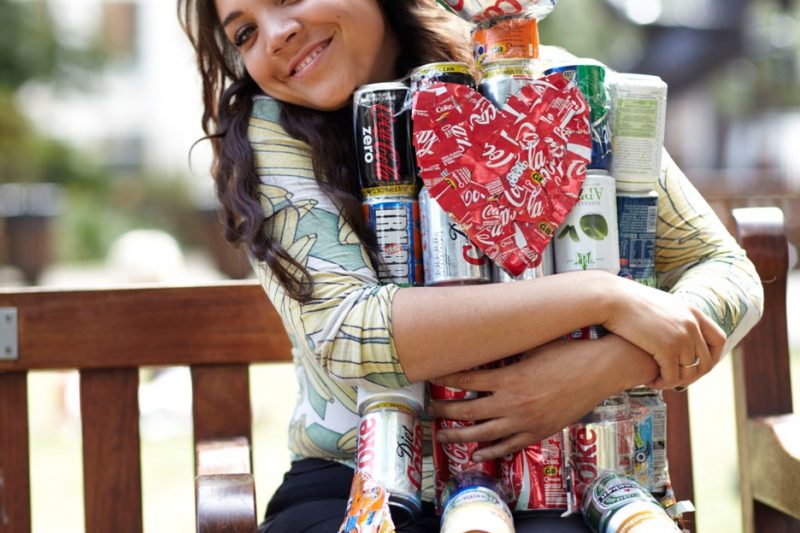 Beverage Can Makers Europe (BCME) has launched a new recycling competition called I luv my can.
The nationwide search for the most imaginative and creative use of drinks cans is now open for entry.
Launched by TV presenter and avid recycler, Miquita Oliver, i luv my can is encouraging everyone aged 16 and over to turn ordinary beverage cans into beautiful creations for a chance to win a prize fund and help a worthy charity.
BCME is a non-profit making trade body that represents the three major beverage can manufacturers in Europe – Rexam, Crown BevCan Europe and Ball Packaging Europe.
With the UK set for a barbeque summer, Brits will be working up a thirst at music festivals, sporting events, picnics, days out or simply entertaining alfresco, which will result in plenty of empties.
Entrants are being asked to use empty beverage cans to make a canny creation. Whether it's a sculpture, work of art, fashion item, or an entertaining stunt, entrants can win a top prize of £1,000 cash or a year's supply of canned drink.
The winner of each of the 10 categories will also be crowned with a trophy and the best creations will be auctioned to raise money for the Art Fund, the UK's leading charity that helps secure great art for museums and galleries for everyone to enjoy.
Anyone interested in entering the competition should visit www.iluvmycan.co.uk.
John Revess, organiser of i luv my can, said: "As the most recycled drinks pack in the world, there is more to the humble beverage can than meets the eye. In the UK alone we get through 9.4 billion cans a year with a current recycle rate of nearly 60%. Given that every part of a drinks can is infinitely recyclable without losing quality, our goal is to increase recycling and raise awareness of the versatility of the can."
Related content