Rexam cans selected for new energy drink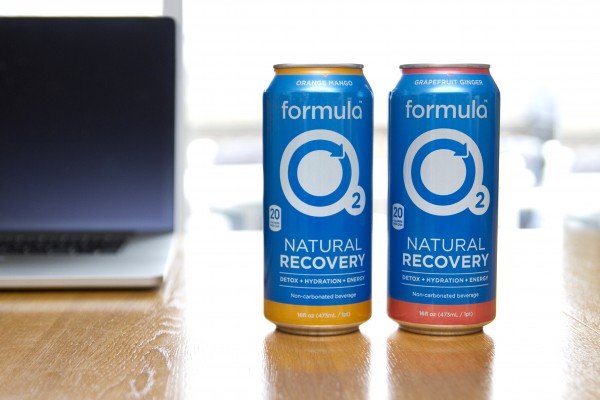 A new natural recovery drink, formula O2, has hit the market in Rexam 16-ounce cans and is available online. formula O2 is an oxygenated beverage containing electrolytes and 140mg of caffeine to help consumers recover after exercise. It comes in Orange Mango and Grapefruit Ginger flavours.
Dr. Dan Kim, vice president of research and design for formula O2, says, "formula O2 helps you feel your best and quenches thirst with something light and refreshing. And working closely with Rexam, we were able to ensure we delivered it in a great-looking can that accommodates the 16 oz. of fluid we wanted for hydration. Rexam has been an excellent partner, very accommodating to our needs from the start."
The company chose this package for the launch of formula O2 because the aluminum beverage can has the best barrier properties, protecting the integrity of the oxygen content in the product, as well as portability and sustainability.
Rich Grimley, president and CEO, Rexam BCNA says, "Our 16 oz. can draws attention on store shelves with its colorful, reflective graphics. And additional advantages such as the best in supply chain economics, including superior recycling, filling, distribution and retail display efficiencies will help formula O2 establish its brand and grow its business."
Related content