Rexam highlight can recycling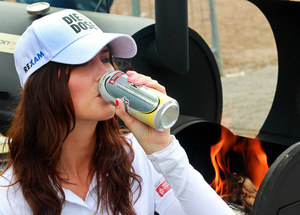 Leading can maker Rexam highlighted the importance of aluminium recycling at the recent World Grill and BBQ Championship in Germany.
This year's World Grill and BBQ Championship was held in Gronau, Germany, at the end of May. As one of the event sponsors, Rexam was able to highlight the significant impact that increased recycling rates can have on the carbon footprint of aluminium beverage cans.
A Rexam sustainability team were present at the event to raise the awareness of aluminium as a valuable raw material, not only being 100% and infinitely recyclable, but in doing so there is no loss of quality.
Rexam also teamed up with Krombacher, a German brewery, to offer visitors a refreshing beer in aluminium cans, which, once empty, could be deposited in recycling containers stationed throughout the event.
"A BBQ and a can of cold beer are a perfect pairing," comments Welf Jung, business development director Rexam Europe and Asia. "That is why the World BBQ Championship was the perfect occasion to showcase our recycling initiative. Besides being lightweight, unbreakable and convenient for the consumer, the beverage can has a lot more to offer; in particular its impressive sustainability credentials. If we are to make full use of these qualities, it is essential that every can is recycled after consumption. This will allow the recycling-loop to be closed and the can to be reused, which in turn helps to save natural resources."
The beverage can is the most recycled beverage container in the world. Each recycled can substantially reduces the environmental footprint of the next can, indeed, recycling beverage cans saves up to 95% of the energy it takes to extract aluminium from raw materials.
Related content