Silver for Alupro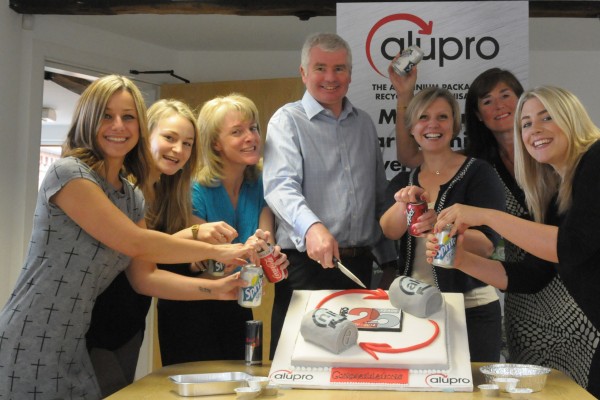 The Aluminium Packaging Recycling Organisation (ALUPRO) is celebrating its 25th Anniversary this year.
The not-for-profit organisation was formed by the merger of two separate organisations – AFCMA and ACRA – to focus on developing and promoting the collection infrastructure for foil containers and beverage cans respectively. In the first 10 years, aluminium packaging recycling received significant boosts as a result of high profile campaigns which raised awareness nationwide, including three annual Blue Peter appeals.
Twenty five years ago the UK's aluminium packaging recycling rate was virtually zero. With the rate now over 43% of aluminium packaging (57% for drinks cans) recycled – over 70,000 tonnes in 2013, Alupro is delighted to have reached its silver anniversary, an important milestone in the organisation's progress and reflects on how much it has achieved over the years.
Rick Hindley, executive director for Alupro – and one of the first employees at ACRA back in 1989 – said: "Reaching our 'silver' anniversary is a good time to reflect on just how much Alupro has achieved on behalf of its members over the last 25 years. It's definitely been a challenge, but a hugely rewarding one as political, industry and consumer attitudes towards recycling have evolved and people and organisations have accepted the contribution aluminium, and packaging, can make to a sustainable future. Looking ahead there is still much to be done to meet ever-increasing legislative targets, both in Europe and within the devolved administrations that now make up the UK recycling landscape. With the continued support of our increasing numbers of Alupro members we are more than ready to explore new initiatives and rise to the challenge."
Related content