Can makers reduce their carbon emissions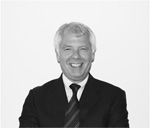 A study carried out on behalf of the European Metal Packaging Association (Empac) shows that its members reduced their carbon emissions by up to 21% between 2006 and 2008.
Empac announced an update of its carbon footprint model, using 2008 data, which is the latest available input for steel manufacturers. The study shows that can makers achieved significant reductions in carbon emissions of up to 21% when compared to the 2006 results.
The study was conducted by TNO, the Netherlands Organisation for Applied Scientific Research and the final report was peer reviewed by Intertek RDC.
Following the launch of the European Roadmap to resource efficiency, the Empac scorecard illustrates the metal packaging industry's commitment to use key resources in the most efficient and responsible manner possible.
As in 2006, the industry model has used a life cycle assessment approach to track greenhouse gas emissions and other important environmental impacts for the entire production process of the metal can. This includes the extraction and processing of raw materials, the manufacture of cans, delivery to customers and recycling to complete the material-to-material loop.
The following Empac members submitted the European data for 2008: Ardagh Group, Blechwarenfabrik Limburg, Colep, Crown Packaging Europe, Glud & Marstrand, Huber Packaging Group, Massilly Group, Silgan Metal Packaging as well as Apeal and EAA, representing European manufacturers of steel and aluminium respectively. The participating companies cover between 40% and 70% of the relevant European markets.
The reductions in CO2-equivalent emissions range from 9% to 21% depending upon the different product categories and are attributable to: (1) improvements in the raw material process and, (2) consistently increasing recycling rates combined with the fine tuning of can makers conversion processes. Detailed data, as well as the carbon footprint calculator, are available to Empac members through the online industry scorecard.
"It is part of Empac's commitment to provide fact-based and unambiguous information on our industry and products. We are pleased with the progress made by our member companies to date and we are confident that by 2020 we will achieve our initial target to reduce CO2 emissions by 30%," says Gordon Shade (pictured), Empac CEO. "The scorecard will continue to be updated on a regular basis and we anticipate a growing number of member companies contributing."
Empac is an association that brings together European producers of metal packaging and their supply chain partners.
Related content