Mixed Ape chooses aluminium bottles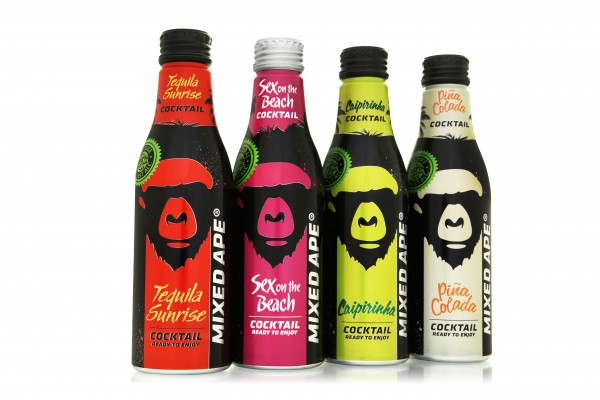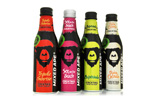 Mixed Ape Drinks has launched a range of 'ready to enjoy' premixed cocktails in aluminium bottles produced by Rexam Beverage Can.
The cocktails are being packaged in Rexam's 250ml Fusion aluminium bottles.
Mixed Ape has positioned its cocktails as 'ready to enjoy', not just 'ready to drink', and chose aluminium bottles to create a unique product that stands out from other pre-mixed drinks.
René Uerlings, founder of Mixed Ape Drinks, said: "We feel that the design of the bottle and the drink inside complement one another perfectly. One of the benefits of the Fusion bottle is that they are lightweight and shatterproof, making them safe and easy to transport whilst being ideal for serving at all drinking occasions."
The cocktails are made using natural ingredients combined with premium spirits. Mixed Ape chose a resealable closure for its bottle, which keeps the beverage inside fresh and ready to drink, adding to the enjoyment of on-the-go consumption.
Kym Hamer, marketing manager new product development at Rexam, added: "One of the things that attracted Mixed Ape to the Fusion bottle was its aesthetic qualities. Mixed Ape already had a really strong image and the 360o branding capability of the bottle, combined with our High Definition Illustration Impact printing technique, offered superior graphic capability to enhance the brand's design to its full potential. Ensuring on-shelf impact at the point of sale is vital for a new brand like Mixed Ape, and the Fusion bottle helps highlight all of the great qualities of the product."
Mixed Ape is available across Europe in countries including Austria, Germany, England, Belgium, Luxembourg, Malta and the Netherlands.
Related content