Students win £1500 can recycling video prize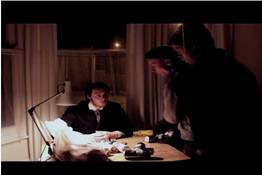 Students from a south east London university have been declared the winners of a national competition to promote can recycling.
The competition, sponsored by Can Makers, the British Film Institute (BFI) and supported by Brit actor Danny Dyer, challenged students to bust common recycling myths in a way that would resonate with young people.
Winners Jens Christensen, Louis King and James Hurst from Goldsmiths University created a recycling film with a British gangster twist called Can Heist.
The trio scooped the top prize of £1,500 and a world premier at the BFI later this month.
The entries were judged by a prestigious panel headed by Sky Movies Presenter, Craig Stevens, and representatives from Defra, The Independent, BFI, film makers and industry experts*. The judges unanimously voted 'Can Heist' the overall winner, after naming it as 'Wittiest' category winner, for its clever storyline and innovative approach to communicating recycling messages.
Jens Christensen, studying BA Performance and Theatre Arts at Goldsmiths alongside co-winners Louis King and James Hurst, said, "Winning is the greatest thing that's ever happened to us and it's brilliant we can now fund more films.
"We had no idea what happened to our can recycling once it went in the bin, so we learned a lot making this film, merging our passion for British gangster movies and lust for film making at the same time."
Related content