Big can for a big tasting beer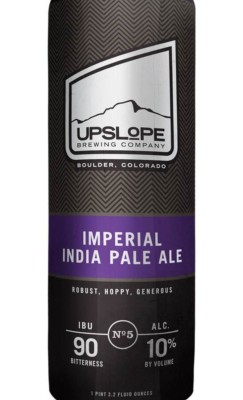 Upslope Brewing Company is to release its Imperial Brew in Ball's royal pint can.
The drink, which is over 10% ABV, is described as a "bold flavoured" Imperial India Pale Ale (IPA).
Its release in Ball's (568ml or 19.2oz) aluminium can starts this week in all regions where Upslope is distributed, making the brewer only the second business to use the size.
US craft brewer Oskar Blues has launched its signature brew Dale's Pale Ale in a royal can in October last year.
The unique package is approximately the height of a 24oz can and the diameter of a 16oz can.
"The distinct 568ml can, is the perfect package for Upslope's new Imperial India Pale Ale," said Matt Cutter, founder of Upslope Brewing Company. "Our Imperial IPA has huge flavour and sharing the Imperial IPA with two 10oz pours is appropriate when serving this beer."
"Distinctive packaging is an essential brand building tool, and the 568-mL can offers our North American customers a way to differentiate their brands," said Robert Miles, senior vice president, sales, for Ball's metal beverage packaging division, Americas.
"Innovative craft brewers like Upslope also recognize the can's ability to block out light and oxygen, ensuring their beer is better tasting and fresher when their consumers experience it."
Upslope Brewing Company was founded in 2008 and creates hand-crafted beers that complement active, outdoor lifestyles with the pioneering spirit of Colorado, where it's based.
Related content