Crown exhibits food packaging technologies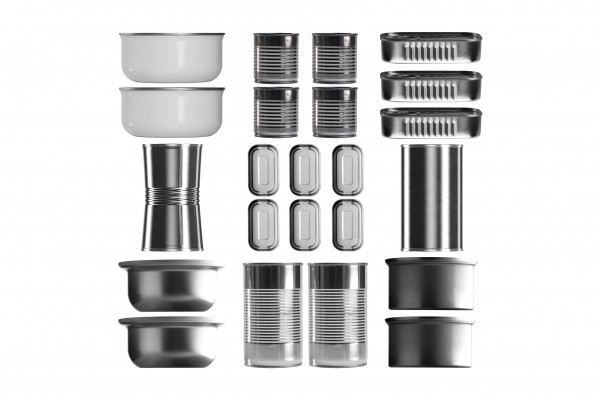 Crown's Foodcan Turkey facility is showcasing its food packaging technologies at the Eurasia Packaging Fair 2015, October 22-25 Istanbul, Turkey.
Turkey is expected to be one of the fastest growing economies among the members of the Organisation for Economic Co-operation and Development (OECD) during 2014-2016 with an annual growth rate of 3.6%.
The local canned and preserved food market increased by 6% in value terms in 2014 and is expected to experience a compound annual growth of 4.7% in value until 2019, due to rapid urbanisation, a burgeoning middle class and increasingly busier lifestyles.
Convenience continues to drive consumer-purchasing decisions while easy open packaging that is user friendly remains vital in impacting consumers purchasing decisions. At Eurasisa Packaging, Crown is set to showcase its full range of solutions.
On offer will be its Orbit Closure, a technology designed to be universally easy to open, significantly reducing the opening torque and enhancing convenience for consumers of all ages. As well as, the patented Easylift easy-open ends, which offer consumer convenience through improved tab access, making it easier for consumers of all ages to open food products ranging from vegetables and soups to pet food without the need of a can opener or other tools.
Also being exhibited will be the PeelSeam peelable ends where consumers will be able to open cans smoothly and easily with a simple, fluid gesture.
Olivier Aubry, business development and marketing director at Crown Food Europe, says: "This is our second time showcasing Crown's capabilities at Eurasia Packaging, and our continued presence reaffirms our investment in – and commitment to – informing and supporting customers through the advantages of metal packaging.
"We offer unparalleled support for our customers at every stage of the packaging process and we are proud in the way we work collaboratively with them to engage consumers both in stores and at home."
Related content