Exclusive: Ball/Rexam merger interview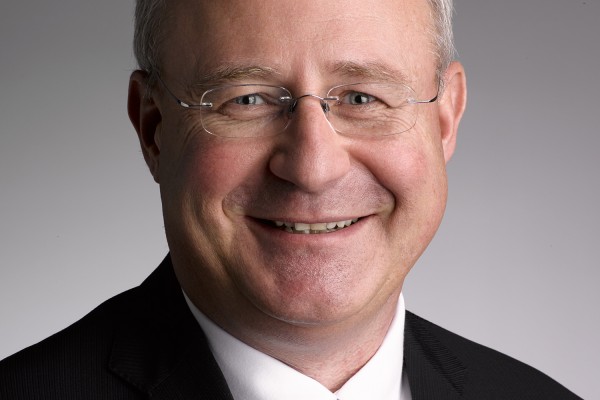 Q: What will this merger mean for the can making industry – will the impacts be all positive?
We believe so. Customers are at the heart of this proposal and the combined organisation will deliver many advantages, both for our customers and the entire supply chain. For example, the stronger role created by the merger in the global packaging industry also means a stronger voice to advocate for the beverage can when compared to glass and plastic and will help the entire beverage can supply chain in working on regulatory and social matters. Secondly, efficiencies offered by the combined company will partly be shared with customers where feasible and will likely be adopted by others, yielding even better performance and improved products across the industry. Third, by combining R&D efforts, we'll be positioned to deliver "best in class" manufacturing and innovation excellence. By aligning our strengths we will also be in a better position to drive the sustainability benefits of aluminium and steel beverage cans in local markets across the globe, all of which is growing in importance to our customers and the entire supply chain.
Q: Suppliers have suggested it may be more difficult for them given that two companies will now be narrowed. How do you react to this?
Suppliers are essential to our business so we understand those concerns. At the same time, while suppliers recognise that the marketplace is always changing, they also know we have a solid reputation for stability and dependability while always looking to invest in the future. This could mean increased volume opportunity and long-term partnerships for strategic innovation as the metal beverage can becomes even better positioned against glass, plastic and other substrates. Ultimately we rely on a synergy in our supplier relationships that we believe will be enhanced by this merger.
Q: What are the major challenges you face in terms of getting the merger through the regulatory review process?
Customer satisfaction is the cornerstone of this proposal so right now we're all about serving our customers. We've done a lot of good work up front and we're now engaged in customary discussions with the regulatory authorities. We believe our reputation for high ethical standards and our "close to customers" approach will help facilitate the successful integration of the companies' management and operations following completion of the proposed acquisition.
Q: How will selling off a certain number of plants affect the business going forward?
At this point the regulatory process is moving forward as expected. Conversations and interactions are ongoing, which is a long process that creates unique challenges and opportunities for all involved. That said, we acknowledged at the outset a negotiated divestiture threshold as part of this transaction and while we may ultimately have to proceed with a remedy package that includes divesting of some assets, our stated objective of minimising divestures continues to be a goal. We believe, however, that the efficiencies and savings that will ultimately benefit customers and stakeholders through this merger are significant, and we will continue to demonstrate those benefits.
Q: In terms of business strategy, what are the key things you hope to achieve in the first five years after the merger?
We expect to achieve lower production costs through best practice sharing, and initiate cost savings in respect to certain business support functions. By enhancing our geographic scope, the merger will also help us better serve customers in a number of new markets, offering broad and innovative products. Improved efficiencies that will result in meaningful financial savings could include production line optimisation and freight, logistics and warehousing savings, the creation of transportation hubs for shorter delivery time, etc. In addition, the availability of a closer supply facility, in many cases, will reduce lead times and improve operational efficiency. This in turn will reduce overhead, help fund innovations and result in the introduction of new options in beverage can packaging. Because customers are at the heart of this proposal, we expect these benefits will help drive their business.
We also believe we can make significant inroads in the area of sustainability. We know consumers are striving for a healthier lifestyle, which means they want higher quality products and they want those products to be sustainable. As Ball has said many times, we're committed to reducing our beverage can carbon footprint by 25 per cent from 2010 to 2020 through innovation, energy efficiency, recycling and other supply chain initiatives.
Q: What concerns do you have with regard to the merger and its processes?
Our immediate concern is assuring all our stakeholders that the values and principles they've come to rely on will not change. By retaining a customer-centric foundation, we believe our reputation for manufacturing excellence and innovation will grow even stronger in the combined business.
Related content